Locally sourced, thoughtfully prepared
Focusing on incredible ingredients grown as close as possible, treated with respect, served in an elevated presentation. Every event is unique and so are our clients; in addition to set menu options we offer in-depth custom menu creation focusing on what is available from the farms today, and what you enjoy most.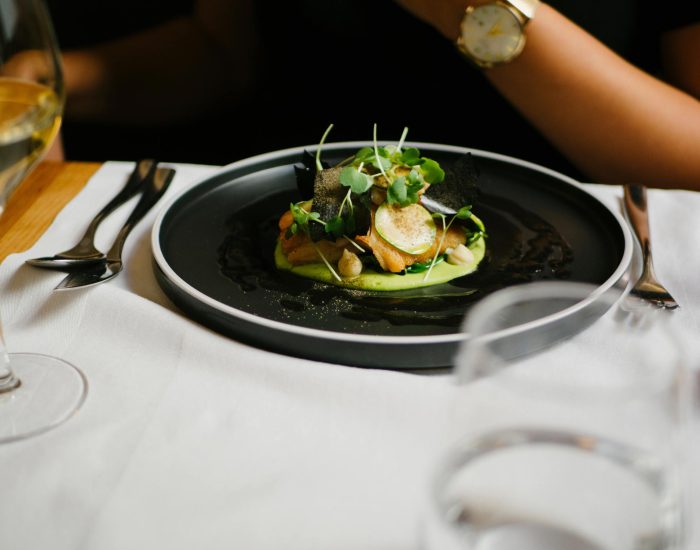 Very much like the crops that are grown, seasonality and availability determine what we eat and therefore what we serve. Of course we have a handful of staple dishes that we love to much to change; but the beauty of the Okanagan and what we do at Oak; is design Custom Menus developed with you that perfectly fit your event.
From Multi-Course Elevated Dinners overlooking the sunset , Canapé cocktail hour on the terrace, stunning Charcuterie Table Spreads for the open-house, engaging Family Style weddings dinners at the vineyard, or unique Food Stations for corporate events.
Orchard Apples, Vineyard Grapes, Walnuts, Goat Feta, Citrus Parsley Puree.
Prosciutto, Creme Fraiche, Cantaloupe, Rye Crumb, Dill.
Confit. Apricots, Almonds, Fennel, Orzo, Tarragon, Blackberry Gastrique.
Espresso, Final Harvest Cherries, Dark Chocolate Flake.
Lightly Braised Sweet Onion, Honey Glazed Beetroot, Baby Winter Kale, Toasted Almond, Pecorino Toscano.
Sauteed Brussel Sprout Leaves, Miso Thumbelina Carrots,  Brown butter Kabocha Squash.
Bouquet of Broccolini, Truffled Pomme Puree, Chive, Peppercorn Demi Glace.
White Chocolate Cheesecake
House Jarred Blackberries, Hazelnut Graham Crumb, Shaved Chocolate Flake.
Avocado Lime Crema, Pickled Tropea Onion, Corn Tortilla.
Lemon Pepper Chicken, Baked Grana Padano, Romaine, Traditional Dressing.
Lemon Pepper Chicken, Baked Grana Padano, Romaine, Traditional Dressing.
Beretta Farms Beef, American Cheese, Shredded Lettuce, Tomato, Pickle, Secret Sauce.
All of our Catering Packages are available upon request; in which you will find complete menus, pricing breakdowns, and full explanations about what you can expect when choosing Oak;
Environmental Sustainability and Waste Reduction are some of our biggest focuses. 
We pledge that our actions keep this in mind.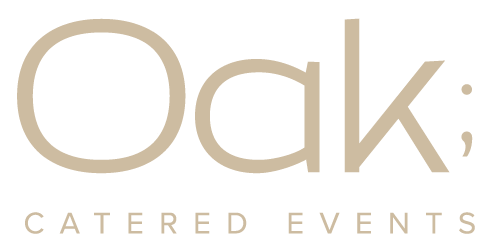 Locally Sourced, Thoughtfully Prepared
Elevated Dining Experiences